How to keep the Spirit Alive During Competition Off Season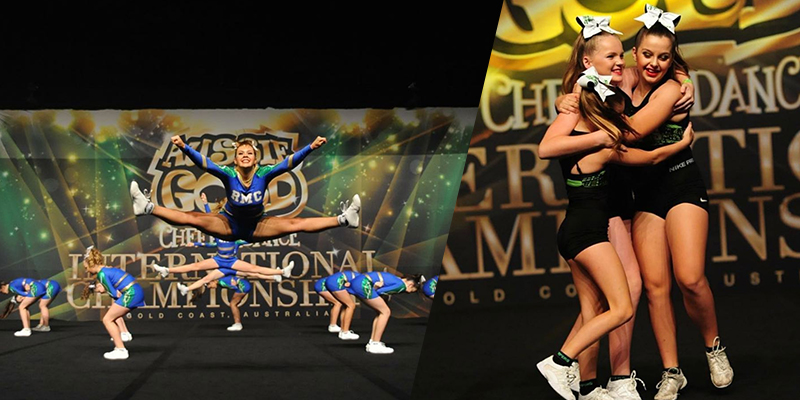 There's always so much excitement and anticipation that comes with training and competition season. Everyone's ready to hit the floor, poms out, smiles on…but what happens when it comes time to take a break? Wait, 'break'? Do we even know what that word is? In all seriousness, it's the end-of-year holidays, so here's a guide on how to keep fit, motivated, and excited for the new cheer season in the new year!
Keep training, stay fit and strong
Staying active during any time off is one of the most important elements that will make a great difference to when you get back on the mat. But keeping fit doesn't have to be boring! Grab some of the girls and head to the beach (after all, look at where we live!). Whip out a phone camera and show off your tumbling on the sand! Throw a frisbee, go for a swim, maybe even take the dog and have a play.
This is also the perfect time to perfect that skill you've been wanting to improve on. Find out if any gyms are hosting an OPEN gym and go along – practise your skills with coaches and meet new friends!
On that note, find a workout buddy
Getting up early in the morning to run some drills or practice during the break can be hard, but when you've got someone to make you accountable, rolling out of bed is made easier! Not only will a teammate make staying fit and healthy more enjoyable, but they'll push you out of your comfort zone. Having someone there to cheer you on and get you through your last rep makes the workload feel lighter.
Make a pact with your workout 'break' buddy to message each other funny memes or pictures to keep each other accountable. Keep tabs on one another! You'll get some great giggles during the offseason.
Reminisce about the year
Scroll back through footage and photos of you and your teammates at competitions and practice. Check out how happy and in focus everyone is. Don't you want it to stay that way? Of course you do! How awesome does it feel when you remember how fun and amazing it was during the season? Look through all those videos and all those images to stay mentally focused and in the game, so you're ready to repeat all those times in the new year.
Get together with the team
This is the best time to let loose with the team and have a bit of fun! This could be anything from just going out for lunch, heading out for a group activity like horse riding or bowling, enjoying the cinema, or simply having a night in with the girls and enjoying popcorn, pizza and a movie. A team needs to be able to laugh, cry and work together, and developing this bond will strengthen everyone on and off the floor.
Act like there's no 'off season'
Nothing is worth it if you're not enjoying the process, and during a break it's pretty awesome when you act like the season never ended because you'll find yourself 'in the zone' quite regularly. If you have consistent work ethic off the floor, it'll enhance what you bring once you come back for practice.
These fun ways of staying consistent over the holiday break will make it so much easier sliding back into the new year. It sounds obvious, but between Christmas, holiday parties, and long warm days by the pool or beach, all your consistency can go out the window faster than you realise. So stay motivated, and you'll find yourself in perfect condition for when practice starts again!