Upcoming Events
Categories Offered Cheer Group Stunt Partner Stunt Pom Jazz Hip Hop Contemporary Lyrical Dance Doubles PERTH DATES EVENT DATE: 16th - 17th Oct 2021 REGISTRATION CLOSES: [...]
Join Now
Our Amazing Community
DDS are proud supporters of all Aussie Gold events and have attended every regional QLD event, internationals and conference since 2012. The staff do an amazing job to make each event fun and a wonderful experience for all my athletes. The conference hosts classes from the best people in the business and the knowledge shared is invaluable. I highly recommend Aussie Gold events as they do a wonderful job to make teams feel like family and enjoy the world of cheer and dance.
I just wanted to send an email to say thank you for an amazing experience at VIC state spectacular last weekend. We have been competing in Australia since 2012 and have never had such a pleasant and personal experience at a competition. The event ran so smoothly and was very relaxed. The audience was engaged and cheered for all routines (this is not always the case at other competitions). Our students and parents also all said they thoroughly enjoyed themselves at your competition. And lastly the judging the comments from the judges were both constructive and encouraging. All comments were clear, specific and helpful. We cannot wait to see you all again next year!
Annie Merriel
Head Coach and Owner Eastern Cheer & Dance Academy
Just wanted to say Thank- you for a great morning at competitions with the dance doubles. This was the first time we had competed at Aussie Gold and we thoroughly enjoyed it and were impressed with how energetic and friendly your staff were it made it an extremely positive experience for us and is now a competition we would love to bring our Troupes to next year. We can't wait to bring them.
Janelle Jennings
Owner Director Melbourne Dance Theatre
Five years ago, Aussie Gold welcomed our coaches, athletes and families into the Cheer community and have been an integral part of the growth and development of our club.
Our athletes absolutely love participating in the Aussie Gold State Spectacular! It's one of their favourite events of the year.
Our coaches have been attending the Aussie Gold Coaches Conference for the past four years and we have found the experience to be incredibly valuable. The wealth of knowledge, experience and support available is outstanding.
Aussie Gold staff are always assisting coaches and gyms with development on technique, skills, ruling and growth. All their staff are friendly, approachable and always super helpful with any level of query.We are privileged to be a part of and work with some absolutely amazing people.
Carleen
Insanity Cheer Extreme
Latest News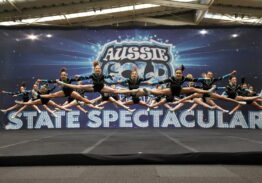 It's mid-season, and you've got your routines with the team 100% mastered. Your body's conditioned, the technique has been perfected, and your strategy is in place […]
Read More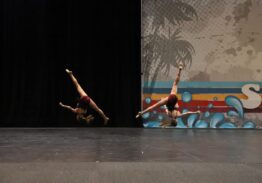 Did you know that almost every move you make when it comes to dance comes from your core? That's why having a strong core is so […]
Read More

One of the best parts of cheerleading has got to be the eternal friendships we make, so what better way to spend even more time with […]
Read More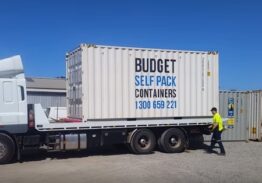 Aussie Gold Cheer & Dance trust Budget Self Pack Containers to transport their equipment for upcoming events in Perth, Adelaide, Melbourne, Gold Coast, Brisbane, Mackay and […]
Read More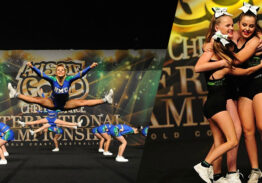 There's always so much excitement and anticipation that comes with training and competition season. Everyone's ready to hit the floor, poms out, smiles on…but what happens […]
Read More
Cheerleading is life! We get it, you get it, the whole squad just gets it. So we've put together a list of the top 5 tips […]
Read More
Don't Miss A BEAT
Keep up with the latest Aussie Gold news and updates and join our mailing list!