How To Stay Focused In The Middle Of Comp Season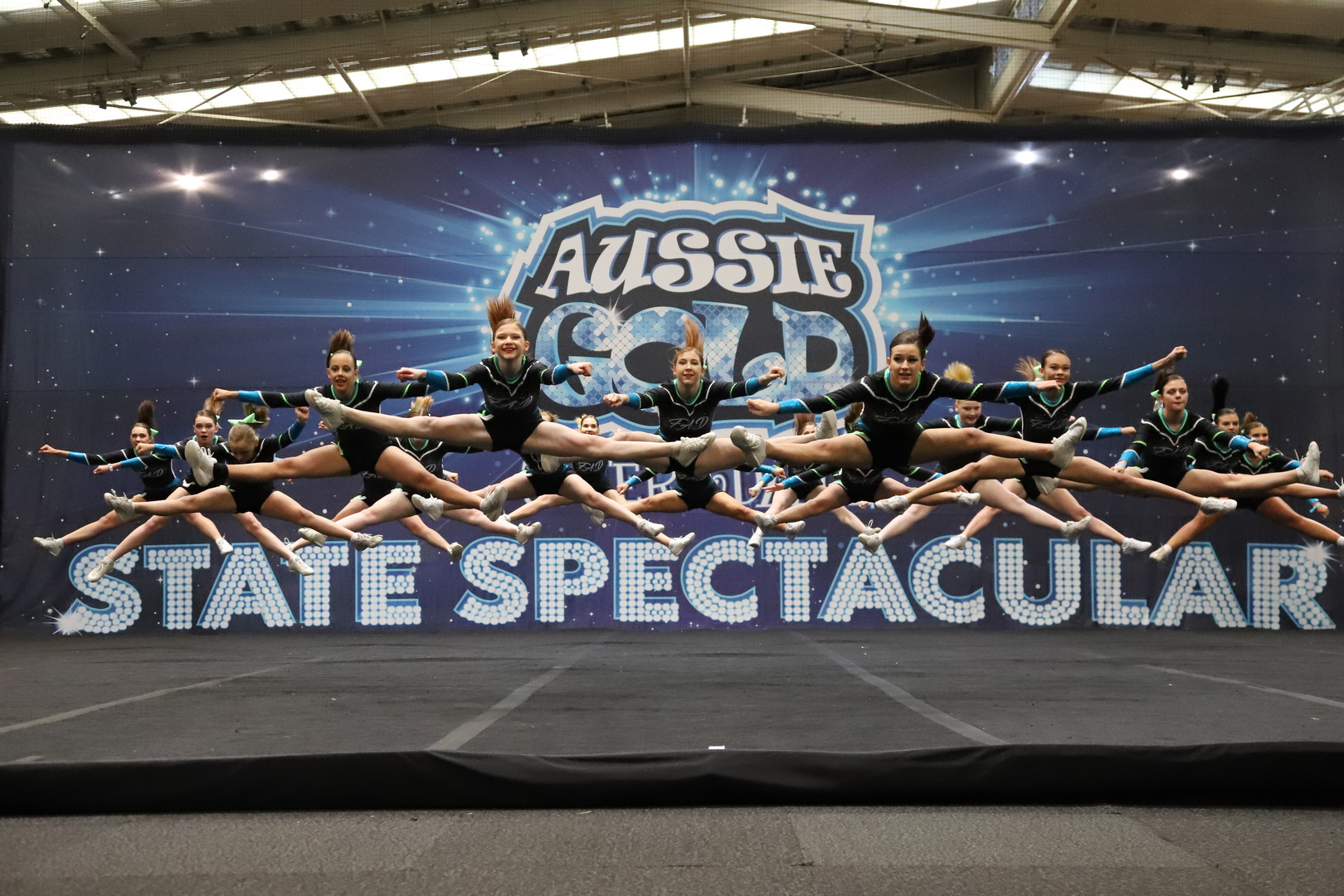 It's mid-season, and you've got your routines with the team 100% mastered. Your body's conditioned, the technique has been perfected, and your strategy is in place for competition. But in all the excitement of hitting the floor and showcasing your winning routine, sometimes it can be hard to stay focused and calm under all that pressure of competition season.
So how can you keep it together? We know that practice makes perfect, and giving it your all physically is pretty much top of the list. But there's a lot of mental preparation that goes with it too, and that's just as important. If you get into the habit of trying out some new techniques to calm your nerves, you'll find yourself re-focusing easily and getting your head back in the game.
Focus on your strengths
Negative thoughts will only bring you down, and you've come so far already! Don't let them take over your moves, it's time to go to your happy place! By thinking about your strengths, you'll be more confident in your abilities and set the stage on fire with your routine. Remind yourself of all the reasons you can do it, and what accomplishments have been so far; keep a positive mindset, and you'll find your focus again.
Believe in yourself
You need to believe that you can perform your best routines in any situation, and learn to trust in your skills. Your confidence and belief will let you perform with amazing technique, and you'll bounce quickly into gear when the time is needed from your teammates. When you believe in yourself, you'll find there is a strength in you to continue moving forward. Think of never letting any obstacle stand in your way – in other words, keep your eyes on the prize, and believe that every moment is yours for the taking.
Team bonding
Your cheer team is your sisterhood, and what could possibly be better than squad unity? When you feel perhaps there's a mid-season slump and you're a bit off focus, there are a number of fun ways to refresh and get yourself back on track – and they're all with your squad! You could host a themed practice like superheroes or Disney characters where every team member dresses accordingly, or get together outside of training to play games like limbo, volleyball or pillowcase hop; or if you're not up for those, going to the movies or having a slumber party is just as refreshing and motivating!
Regardless of what your teammates do to get back in the zone mid-season, it's important you take the time to make sure you're staying focused on the competition at hand. In the middle of competition season, we know things really start to heat up, but when you're focused and determined to get through it all, your squad will see they need to recoup too and follow your lead.